Hello students and parents!
Your new term starts on Monday, March 15. I can't wait to see you again! Until then, there are some things you can do to get started:
Please join our class Remind message service, if you haven't already done so. This is going to be especially important for students, as this will be the only way to communicate with me if our WiFi goes out! 
Go to
www.remind.com
or to the Remind app on your phone and use the correct code below. Students: please use your WUHSD account to join. Parents: please make it clear who your child is. Consider adding their name in parenthesis after your name.
Period 2: @per2e2h
Period 4: @per4e2h
Period 6: @per6e2h
What about books and supplies? You will need your blue literature textbook, so please don't return it. You should also visit campus on material distribution day. For sophomores, this will be Tuesday, March 16 from 1 to 3 p.m. in the student parking lot. You will need to pick up the following novel: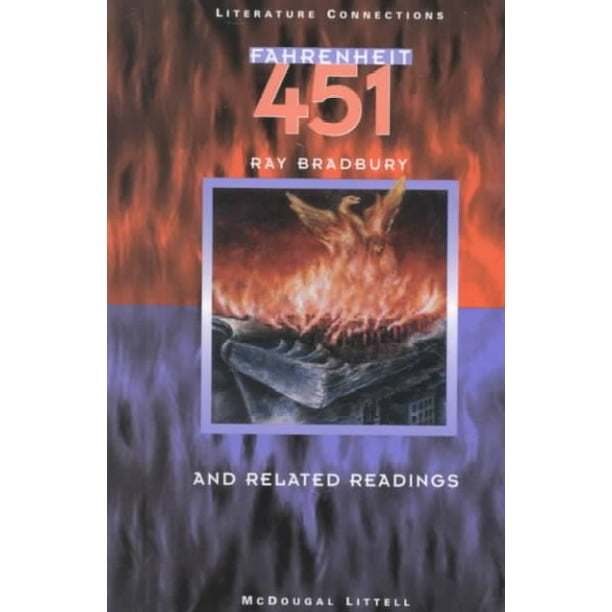 Fahrenheit 451 by Ray Bradbury
I prefer us all to use the same edition of the book so our page numbers line up, but if you can't make it to school to get the McDougal-Littel Literature Connections edition (pictured), you may use any edition of the book as long as it is not abridged.
Please remember, you will need a device with a working camera and microphone, but a phone will not suffice. A desktop or laptop computer is ideal. If you still need to obtain technology, please contact the Guidance Office at (562) 698-8121 ext. 6030.
Students, you will automatically be added to our class Google Classroom soon. Zoom information will be posted there on Monday (3/15) in the morning.
I look forward to seeing you all again! If you need to contact me before our term begins, email is best, but you can also text me via Remind.
Thank you!
Ms. Alexander
updated March 4, 2021 @ 8:08 a.m.